Freedom To Thrive's mission is to abolish the punishment-based carceral systems through transformative organizing, strategic partnerships and convening shared learning spaces. Our work centers around combating crimmigration– the intersection of criminal-legal and immigration enforcement– using a Pro Black, gender-affirming lens.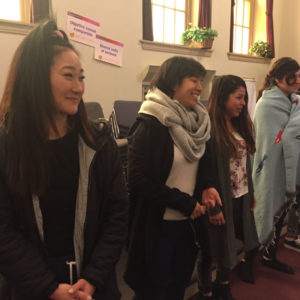 Our vision of change is grounded in collaborative partnerships and network organizing. We are intentional about supporting the capacity of groups on the ground to create change, while connecting them to national partnerships that unify and advance the work. We believe in strategic campaigning, shared learning and relationship-building across races and genders, and investing in the healing and leadership of communities most impacted by criminalization. We are organizing for a world where Black and brown communities are safe and can thrive, and have resources to build from along with relationships rooted in mutual dignity. And we believe that we will win.
At Freedom to Thrive, we practice the movement we are building. This means:
Investing in Black leadership and Black liberation

Supporting leadership of youth, women, and gender non-conforming people

Generating collective healing and wellness

Practicing transformative solutions to harm

Caring for all of our communities, leaving no one behind

Building in collaboration not competition

Practicing accountability to each other and our principles
Freedom to Thrive's Pro-Black Organizing Principles:
Black people are decision-makers in the systems, processes and practices that lead and sustain their lives

Acknowledging past and current racial inequities and providing people most impacted by anti Black racism the infrastructure and resources needed to thrive

Black people are valued and recognized in naming their reality, describing how systems of oppression impact their lives and developing solutions that center their leadership needs and heal anti Black violence

Individuals, organizations and systems are committed to abolishing white supremacy by addressing the legal, political, social, cultural, economic and historical contributions to anti Blackness

Abolishing prisons, police forces, military forces, immigration enforcement, border patrol and any government or non-government entity terrorizing Black people and communities

Black people experiencing joy that reverberates through generations

Black people embodying Black love for ourselves, each other, and our communities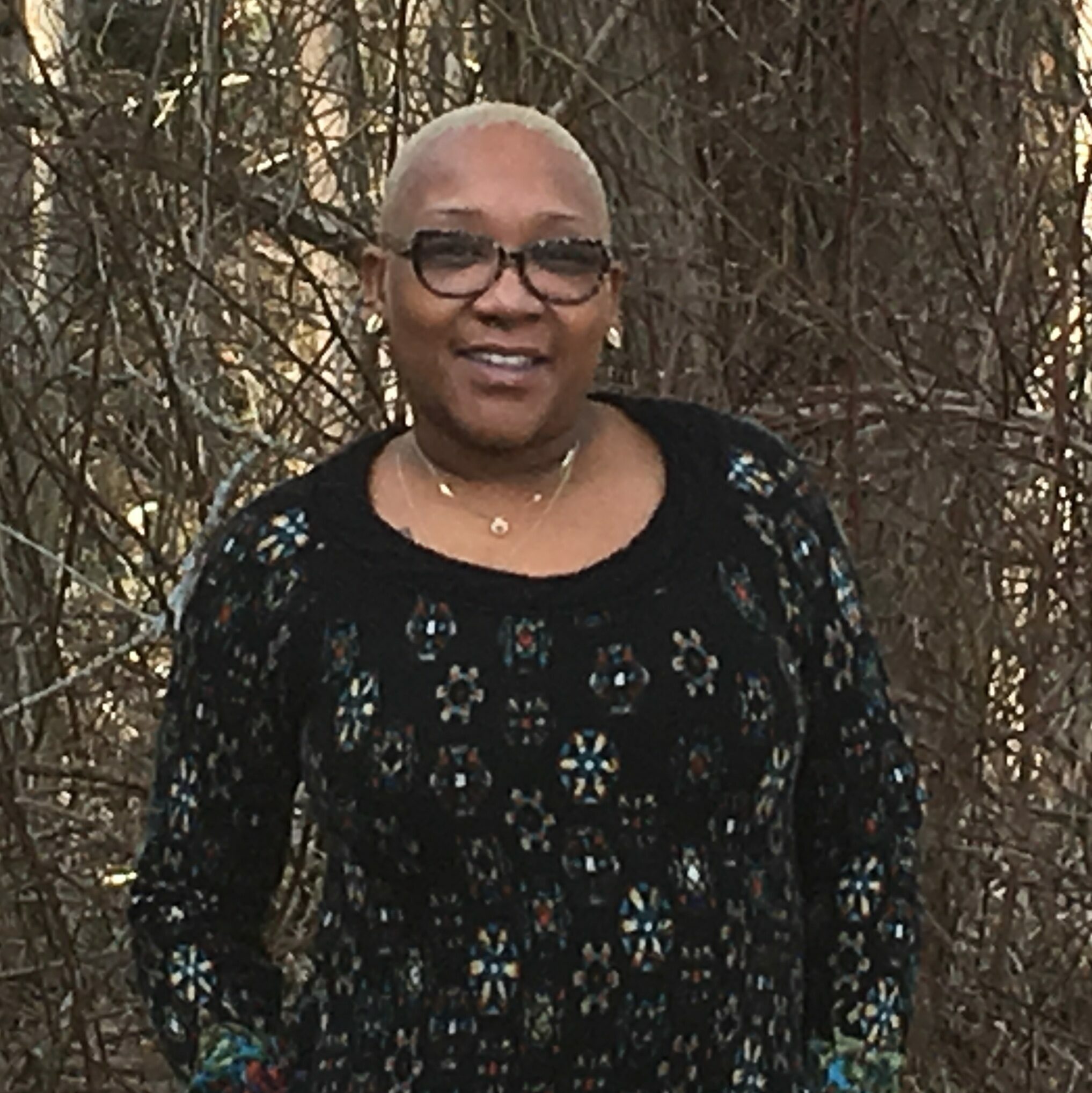 Melonie Griffiths, Co-Director
she or Melonie
Melonie is an immigrant from Jamaica who has a long history of community engagement, advocacy and change creation in Massachusetts and beyond. Her work as a community organizer began in 2008 after fighting off a post foreclosure eviction that allowed her and her 3 children to remain in their home. This turned into years of grassroots organizing that played a crucial role in building bases of community leaders that organized around displacement, income/racial inequality and human injustice. She has also helped build community partnerships with labor unions, faith groups and elected officials that were grounded in accountability and created real change for residents and workers. As an avid learner that has been trained in facilitation, wellness practices and power building, Melonie has also provided facilitation and training support for national groups and networks. She is a national Black leader and known relationship builder with a passion for cultivating spaces that provide knowledge, leadership, healing and love. She has a great sense of humor, enjoys listening to reggae music and is well known for giving out hugs! You can reach her at melonie@freedomtothrive.org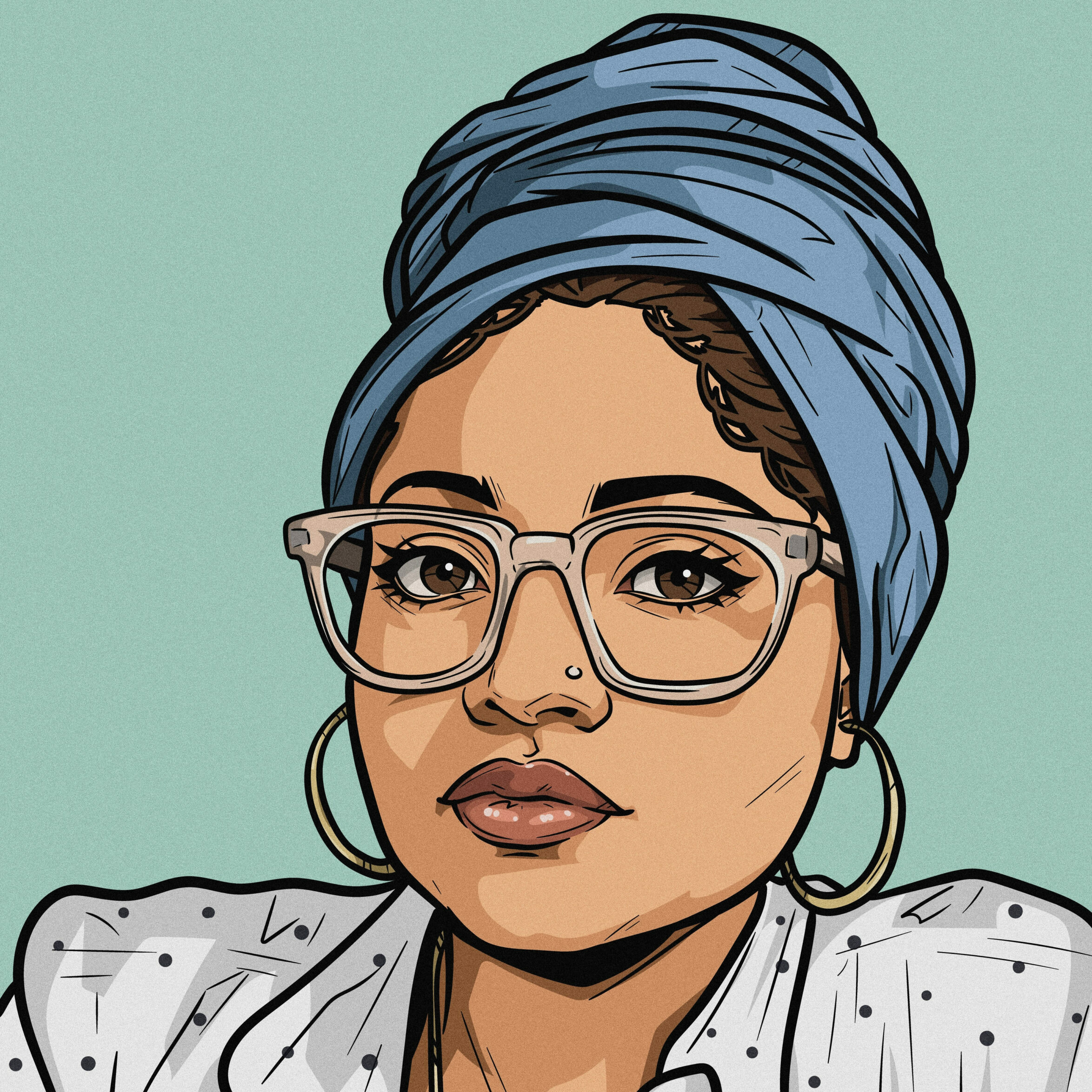 Sarah Hamid, Local Lead Organizer
she/her/no preference
Sarah Hamid (she/her/no preference) is an immigrant, Muslim, and abolitionist working at the intersection of technology and global/domestic warfare. She co-founded and helps advise the Carceral Tech Resistance Network, an archiving and knowledge-sharing network for organizers building community defense against the design, roll-out, and experimentation of carceral technologies, and serves on the coordinating team for the inside/outside research collaboration, the Prison Tech Research Group. Sarah also sits on the board of the Lucy Parsons Lab in Chicago, and helped create the #8toAbolition campaign: a police and prison abolition resource built during the 2020 uprisings against state violence. You can reach her at sarah@freedomtothrive.org, or find her on Twitter @tsnvaa.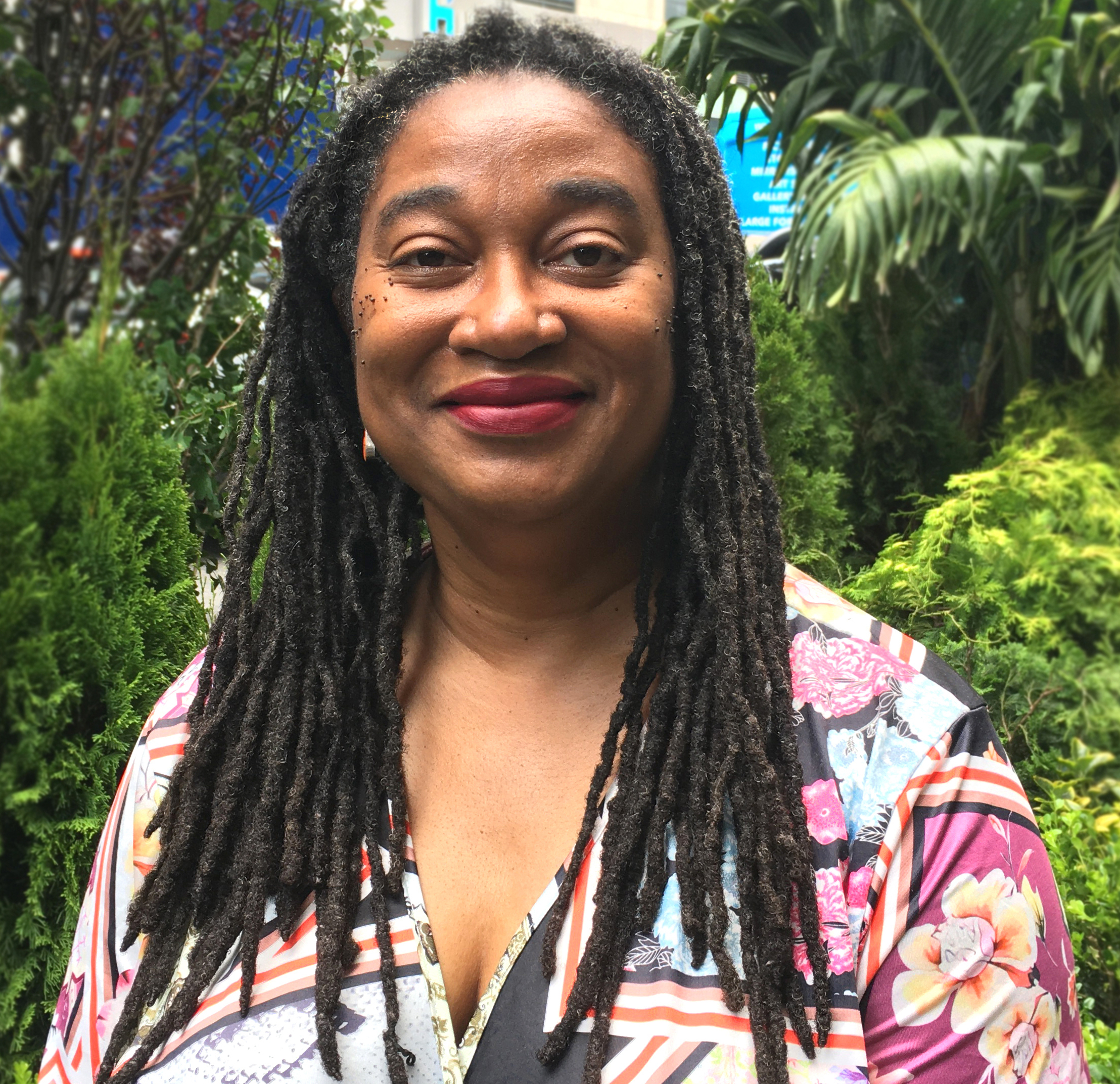 Catherine Barnett, Co-Director
she
Catherine Barnett was formerly the New York director of Restaurant Opportunities Center United, a national worker center advocating for fair working conditions and wages for restaurant workers. She previously served as Executive Director of Project Enterprise, a nonprofit community development organization providing microloans, business education, peer support and technical assistance to entrepreneurial New Yorkers. You can reach her at catherine@freedomtothrive.org.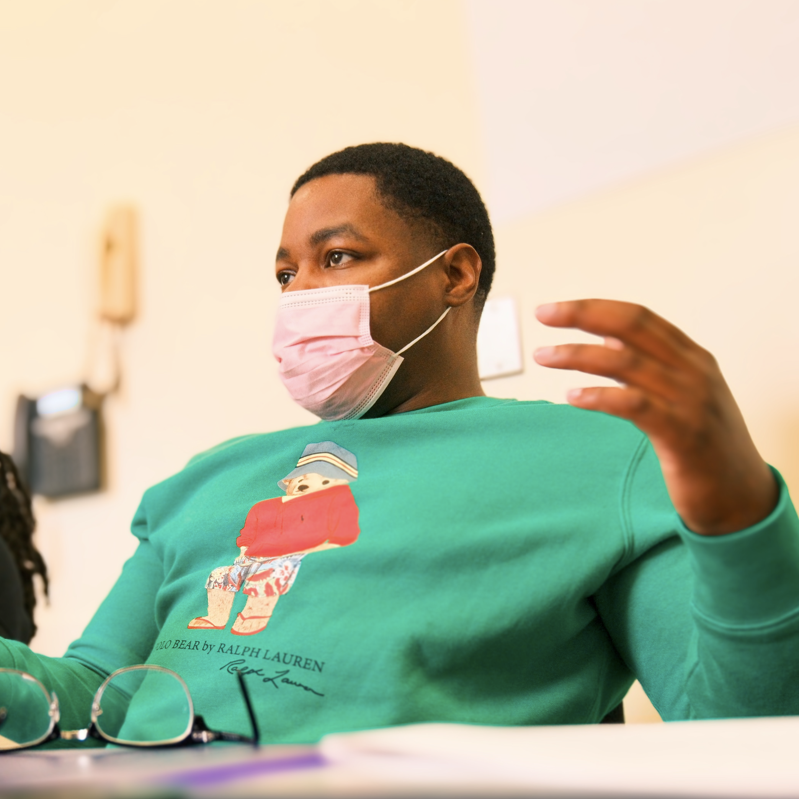 Karim Golding, Organizer
he/him
Karim Golding, a Jamaican immigrant, faced a life-altering experience in the US when wrongly arrested in 2006 during the "War on Drugs" as a target of the "Hip-Hop Police." After years of incarceration, Karim obtained a certificate in paralegal studies which helped him to get some convictions vacated, and his 30 year conviction was changed to time served. However, he was transferred to a harsh ICE detention in 2016 where he remained for 5 years. Despite contracting COVID-19 twice in 2020 and enduring solitary confinement, Karim became an advocate for detained immigrants' rights, gaining national attention in several publications such as Rolling Stones , and The Intercept. With support from Immigrant Rights Organizations, Karim was able to help hundreds of families be reunited. He eventually secured his release in 2021. He also played a role in stopping ICE's contract with the detention center. Today, he continues advocacy efforts, helping both migrants and US citizens with credit repair and business credit building, while passionately advocating for systemic criminal justice and immigration reform. You can reach him at karim@freedomtothrive.org.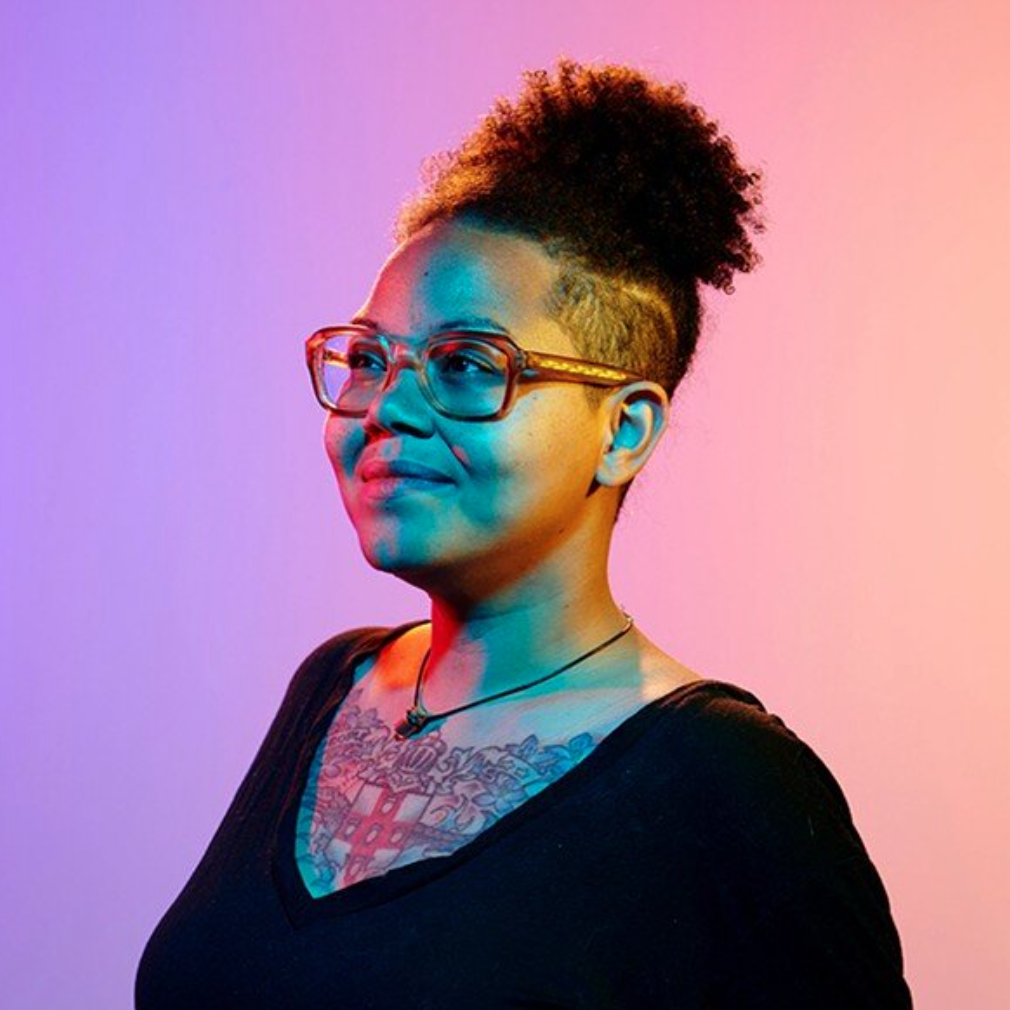 Aje Amaechi, Digital Organizer
she/they
Aje (aka Je) (pronouns she/they) is a first-generation Jamaican-American born from Immigrant parents and raised in New Jersey. Je has always had a passion for farmworker rights and equitable economic development. She has an educational background in the Philosophy of Mind and Critical Race Theory. As a student at Florida State University, she became involved with organizing for farmworker rights, environmental justice, and other causes related to Black and indigenous self-determination. Je considers themselves a jack-of-all-trades, but as a farmer-in-training, astrologer, and herbalist Je pursuits tend to focus on healing through food and plant medicine. Je can be reached at Aje@freedomtothrive.org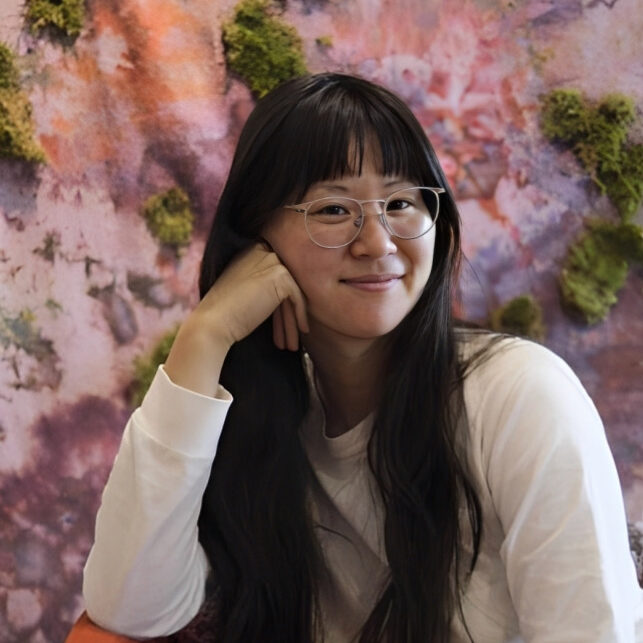 Jen Shin, Administrative Assistant
she/her
Jen (she/her) is a first-generation Korean-American who has over a decade in recovery from alcoholism and bulimia. Using her lived experience, Jen has worked with houseless adults and youth and is passionate about destigmatizing mental health narratives, particularly within communities of color. She's worked in the non-profit sector since 2015, and brings a human-centered and trauma-informed approach to all of the work she does. When she's not baking, birding, or playing with her dogs, Jen's writing her memoir that explores the origins of her addiction. You can reach her at jen@freedomtothrive.org.
Ayisha Green, President
Ayisha serves as the Program Director of the YA-YA Network, a NYC leadership development organization for youth organizing to end the school-to-prison pipeline.
Ayana Aubourg, Treasurer
Ayana is the Co-Founder of Sisters Unchained, an organization dedicated to the collective leadership, healing, and creative expression of young women affected by parental incarceration in Boston. 
Maggie Long, Secretary
Maggie is the Executive Director of Service Employees International Union (SEIU) Local 49 in Portland.
Freedom To Thrive is a national organization that engages in strategic partnerships and coalitions to advance the decriminalization of our communities.
Together with partners and allies we engage in long-term movement building across races and sectors, building trust and collaboration, and bringing down the walls that prevent us from addressing the root causes of harm we experience.
Our work is led and informed by people directly impacted by the immigration or prison system, who have been, or have had loved ones, deported or locked up. Their experience with crimmigration is also impacted by the intersections of race, gender, housing, education, and labor. As we work to address anti-Black racism and create gender-affirming spaces, we center those whose lived experiences place them at the forefront of the systems we are working to dismantle.
Our organization began in response to NAFTA. It was founded by Peter Cervantes-Gautschi and a binational leadership committee of visionary leaders, originally under the name Enlace, which means "link" in Spanish.
In 1998, Peter brought together dozens of worker-based organizations from Mexico and the United States for a week of strategic brainstorming about the major obstacles preventing wins for low-wage workers. It was from that convening that Enlace was born.
Enlace trained hundreds of workers in organizing strategy and strengthening internal systems for small organizations to sustain long-term campaigns, and win, against seemingly unwinnable targets: transnational corporations.
After 10 years, we shifted our focus into Crimmigration– the intersection between criminal injustice and immigration enforcement. In 2011, Enlace launched the Prison Industry Divestment Campaign to take on one of the largest barriers to worker organizing: the prison and detention system that criminalizes, incarcerates and deports working people of color.
The Prison Industry Divestment campaign grew to be one of the most prominent national campaigns uniting Black and brown communities against criminalization. Our years of organizing and capacity building resulted in the divestment of more than $5 billion dollars from the private prison industry.
In 2018 we changed our organization name to Freedom to Thrive, reflecting our vision of a world where our communities are self-determined, free, joyful and dignified.
Much of our work over time has consisted of a qualitative transformation that involved transitions, reframing, and new learnings. We evolved from being a Latinx organization, to promoting Black and brown unity, to addressing anti-Blackness, to becoming an explicitly Pro Black organization.