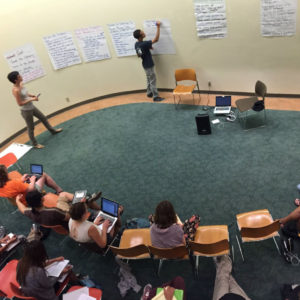 Freedom To Thrive works to create a world where safety means investment in people & planet and to end the punishment-based criminal and immigration systems.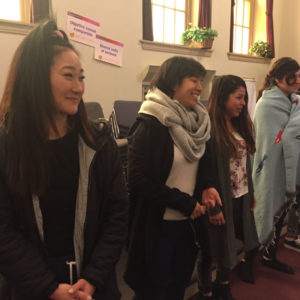 We believe that strategic campaigning, relationship-building across races and genders, and investing in the healing and leadership of communities most impacted by criminalization
is how we win.
We convene campaigns for reinvestment and against criminalization, build movements that unite Black and brown communities, and offer healing justice training programs and mentorship towards liberation
We are organizing for a world where Black and brown communities are safe and can thrive, have resources to build from, and relationships rooted in mutual dignity. And we believe that we will win.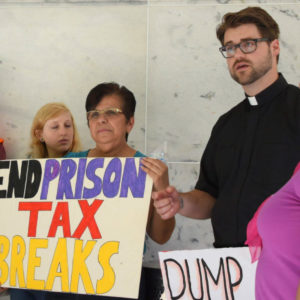 At Freedom to Thrive, we practice the movement we are building. This means:
Investing in Black leadership and Black liberation

Supporting leadership of youth, women, and gender non-conforming people

Generating collective healing and wellness

Practicing transformative solutions to harm

Caring for all of our communities, leaving no one behind

Building in collaboration not competition

Practicing accountability to each other and our principles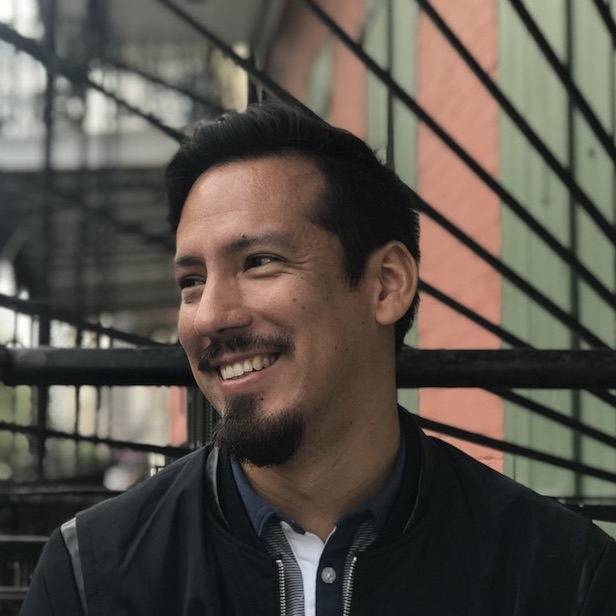 Daniel Carrillo, Executive Director
they/them
Daniel grew up in Los Angeles in a large mixed-status Mexican family. They got their start as a youth organizing against anti-immigrant Prop 187 and successfully defeating a proposed power plant in their neighborhood in Southeast Los Angeles. Daniel co-founded the Prison Industry Divestment Campaign, Stop LAPD Spying, the New York Worker Center Federation, and Freedom Cities. Their political writings were featured in Charles Gaines "Manifestos 2", as well as part of Liam Alexander's "I Thou" exhibit. They are currently a Fellow at the Cornell University Worker Institute. In their extra time, they get down to music and participate as a member of Indigenous dancing and ceremony circles.  You can reach Daniel at daniel@freedomtothrive.org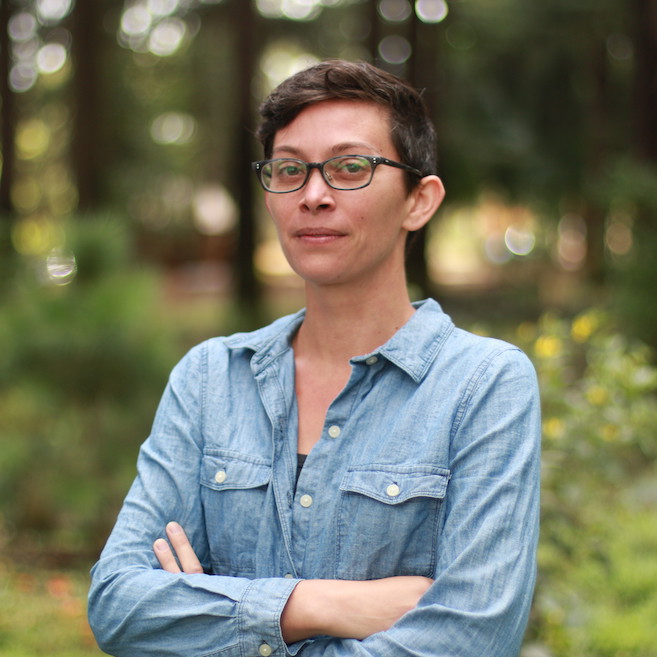 Amanda Aguilar Shank, Deputy Director
they/she
Amanda is a queer mixed race Salvadoran originally from the SF Bay Area. Her introduction to movement work was doing cross-border work to defeat the US-Central America Free Trade Agreement. She has a background in global justice, worker organizing and immigrant rights base-building. Amanda leads our national training programs, and supports Freedom to Thrive in being healthy and impactful inside and out. She is a prison abolitionist and advocate for transformative justice, guided by huge love for family and community, with a deep faith in our resilience, and a dream for us all to thrive and be free. Amanda loves Latin dance, travel, art projects with her kid Esperanza, and kicking in the teeth of imperialist white supremacist patriarchy. You can reach Amanda at amanda@freedomtothrive.org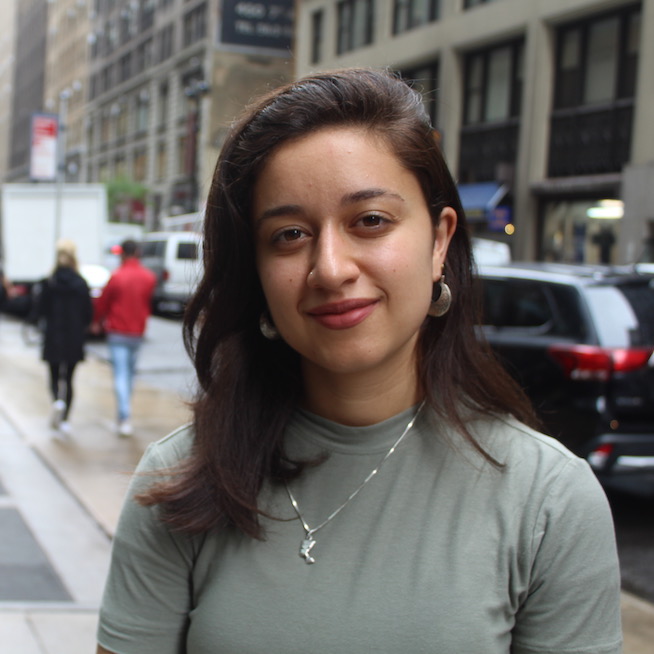 Basma Eid, Programs Coordinator
she or Basma
Basma was born to Egyptian immigrants and raised in Rochester, NY alongside her five siblings. Coming of age in a post 9/11 world, her consciousness and worldview was intimately shaped by rising tides of islamophobia and the war on terror. She has organized alongside New York's diverse street vendor community, where she supported the struggle for the decriminalization of immigrant workers and workers of color. Basma also serves as the Program Director of The LEAP Program, a grassroots-based and volunteer-run organization that works in solidarity with Palestinian refugee youth living in exile in Lebanon. When she's not drinking copious amounts of coffee, she can be found training for the revolution alongside the futbolistas. Reach her at Basma@freedomtothrive.org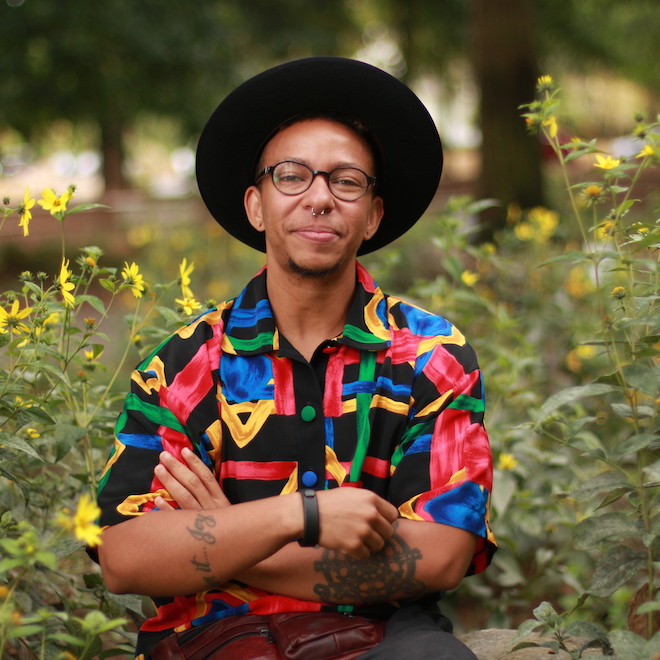 Babatunde Azubuike, Programs Coordinator
Ze/She/He-please switch them up
Babatunde is a Black, native, queer, trans, southern femme from Athens, Georgia. Ze is a proud descendant of Afrikan and Cherokee heritage. Raised in a working-class household by a single mother with four sisters, the struggle for liberation is nothing new to her. Babatunde first began organizing for survival after being fired for coming out as transgender in 2012.  Ze leads healing justice trainings, develops young Black leadership in our Umoja Kijana Shujaa program and works with our campaign team to take down opponents of abolition. In hir free time, Babatunde is a chef, cat parent and a student of generative somatics. Her vision is guided by a body positive, anti-racist, anti-colonialist, trans-inclusive, abolitionist, pro-Palestine  intersectional Black queer feminism. You can reach Babatunde at babatunde@enlaceintl.org.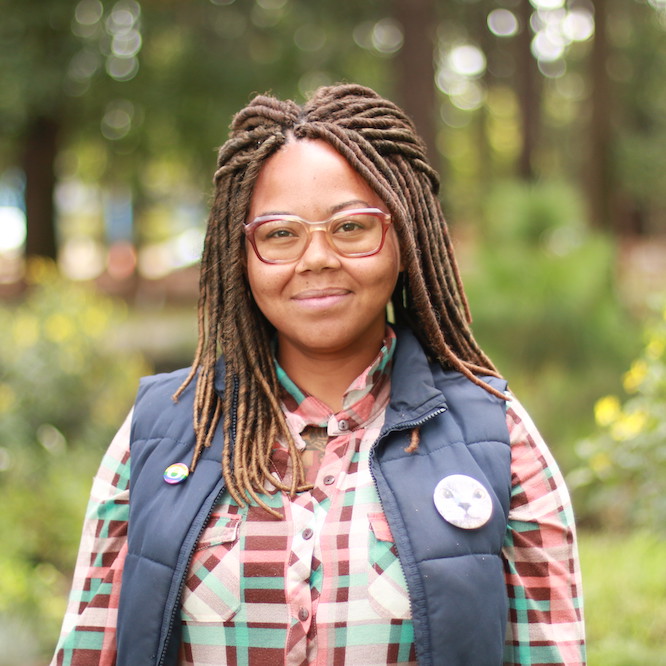 Stephanie Duncker, Administrative Assistant
she
Stephanie is a first generation Jamaican-American born from Immigrant parents and raised in New Jersey. Stephanie has always had a passion for farmworker rights and equitable economic development. She has an educational background in Philosophy of Mind and Critical Race Theory. As a student at Florida State University, she became involved with organizing for farmworker rights, environmental justice and other causes related to Black and indigenous self-determination. She considers herself a jack-of-all-trades, but as a farmer-in-training, astrologer and budding herbalist her pursuits tends to focus on healing through food and plant medicine. She can be reached at stephanie@freedomtothrive.org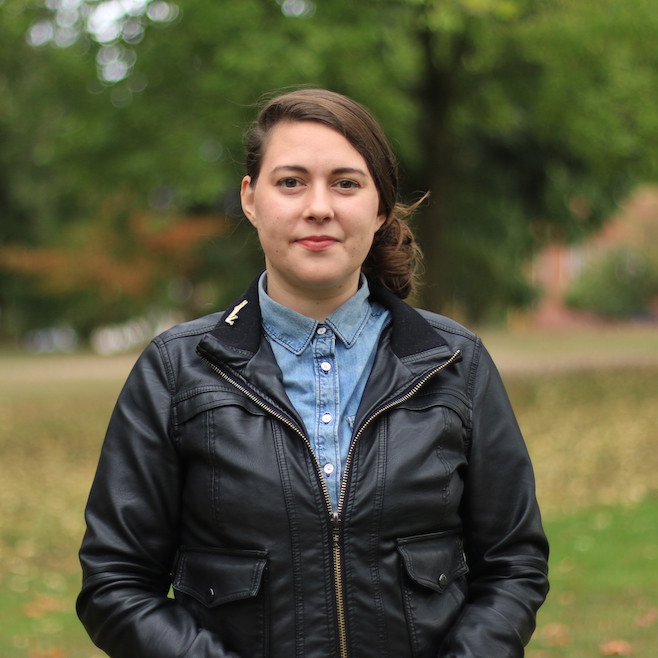 Lauren Ressler, Development Coordinator
she
Lauren grew up in a working class family that started out in the Kittitas Valley in Eastern Washington and ended making their home outside of Seattle. Lauren has organized campaigns to stop coal export facilities, end the national student debt crisis, stop the expansion of detention and incarceration facilities, and demand fossil fuel divestment, prison divestment, and community reinvestment. She enjoys being able to communicate Freedom to Thrive's incredible work to our members, supporters, and grantmakers. To her, justice means looks like all people having what they need to thrive, repair and reparations for legacies of harm, and community emphasizing dignity, healing, and joy. Outside of work, Lauren boxes, kayaks, and enjoys dreaming up recipes. You can reach her at lauren@freedomtothrive.org
Dan Petegorsky, President
Dan is a Senior Fellow and Director of Public Policy at the National Committee for Responsive Philanthropy.
Peter Cervantes-Gautschi, Secretary
Peter is the founder and former Executive Director of Enlace.
Amanda Aguilar Shank
Amanda is Enlace's Deputy Director.
Daniel Carrillo
Daniel is the Executive Director of Enlace.
D Pei Wu
D Pei Wu has been doing work-in-movement, building towards liberation, justice, and dignity since 1989.
Maggie Long
Maggie is the Executive Director of SEIU Local 49, an affiliate of Freedom to Thrive
Freedom to Thrive is a national network of Black and brown organizations fighting for reinvestment in our communities and an end to the punishment-based criminal and immigration systems.
Affiliates of Freedom to Thrive are the backbone and strategists behind the Prison Industry Divestment Campaign, and the Freedom Cities & Freedom Campuses Movement to address criminalization and incarceration.
Affiliates are engaged in long-term movement building across races and sectors, building trust and collaboration, and bringing down the walls that prevent us from addressing the root causes of harm we experience.
Freedom to Thrive was founded by Peter Cervantes-Gautschi and a binational leadership committee of visionary leaders, originally under the name Enlace, which means "link" in Spanish. In 1998, Peter brought together dozens of worker-based organizations from Mexico and the United States for a week of strategic brainstorming about the major obstacles preventing wins for low-wage workers. It was from that convening that Enlace was born.
Enlace trained hundreds of workers in organizing strategy and strengthening internal systems for small organizations to sustain long-term campaigns, and win, against seemingly unwinnable targets: transnational corporations.
Enlace led campaigns that won strategic victories for working people, including the first secret-ballot election in Mexico, a national contract for all tire workers in Mexico, and the groundbreaking four-year campaign of Enlace member SEDEPAC against the Sara Lee Corporation in Coahuila, Mexico, which resulted in an unprecedented union neutrality agreement by Sara Lee.
In 2011, Enlace launched the Prison Industry Divestment Campaign to take on one of the largest barriers to worker organizing: the prison and detention system that criminalizes, incarcerates and deports working people of color.
From Enlace to Freedom to Thrive:
Over ten years, the Prison Industry Divestment campaign grew to be one of the most prominent national campaigns uniting Black and brown communities against criminalization.
In 2018, our organization transitioned from Enlace to Freedom to Thrive to signal our commitment to building a united movement against criminalization, and for reinvestment in communities impacted by the punishment-based criminal and immigration systems.