True safety is strong communities,
not policing & prisons.
Prison Industry Divestment
The Prison Industrial Complex (PIC) describes the government, financial institutions, and corporations that use surveillance, policing, and incarceration "solutions" to address economic, social, and political problems. For the last decade the #PrisonDivest campaign has worked to decriminalize, reparate and liberate communities working to abolish the PIC. We build Black and brown unity through campaigns that target the state and corporate players behind mass incarceration and demanding reinvestment.
Our efforts live at the intersection of the criminal and immigration systems. We have intentionally built powerful partnerships with BDS, Indigenous Groups, and Climate Justice partners on Invest-Divest efforts.
"This [University of California] victory is historic and momentous. Divesting $25 million is a good step towards shutting down prisons by starving them of capital. This is a clear example of Black Power and what we can achieve when we work in unity. This victory belongs to the masses of our people languishing behind America's mass incarceration regime."- Yoel Haile
For more information contact us at info@freedomtothrive.org 
Umoja Kijana Shujaa
Black Youth Leadership
Anti-Blackness is a global epidemic that is the basis for the oppression of all people under white supremacist imperialism and colonization. In a world that seeks to destroy and control all aspects of Black life we must create space to heal intergenerationally through community connection.
The Umoja Kijana Shujaa program is a summer program for Black liberation through youth leadership, offered every year in Portland, Oregon.
"We ask ourselves, our youth, our elders, our trainers- who do we dare to be if we didn't have to fight all the time to simply survive? What would it look like, what would it take- to truly live, to truly believe that Black joy can exist for more than glimpses at a time?"
-Tashia Harris Umoja Kijana Shujaa Steering Committee Member
To learn more about Umoja Kijana Shujaa, contact Babatunde Azubuike at babatunde@freedomtothrive.org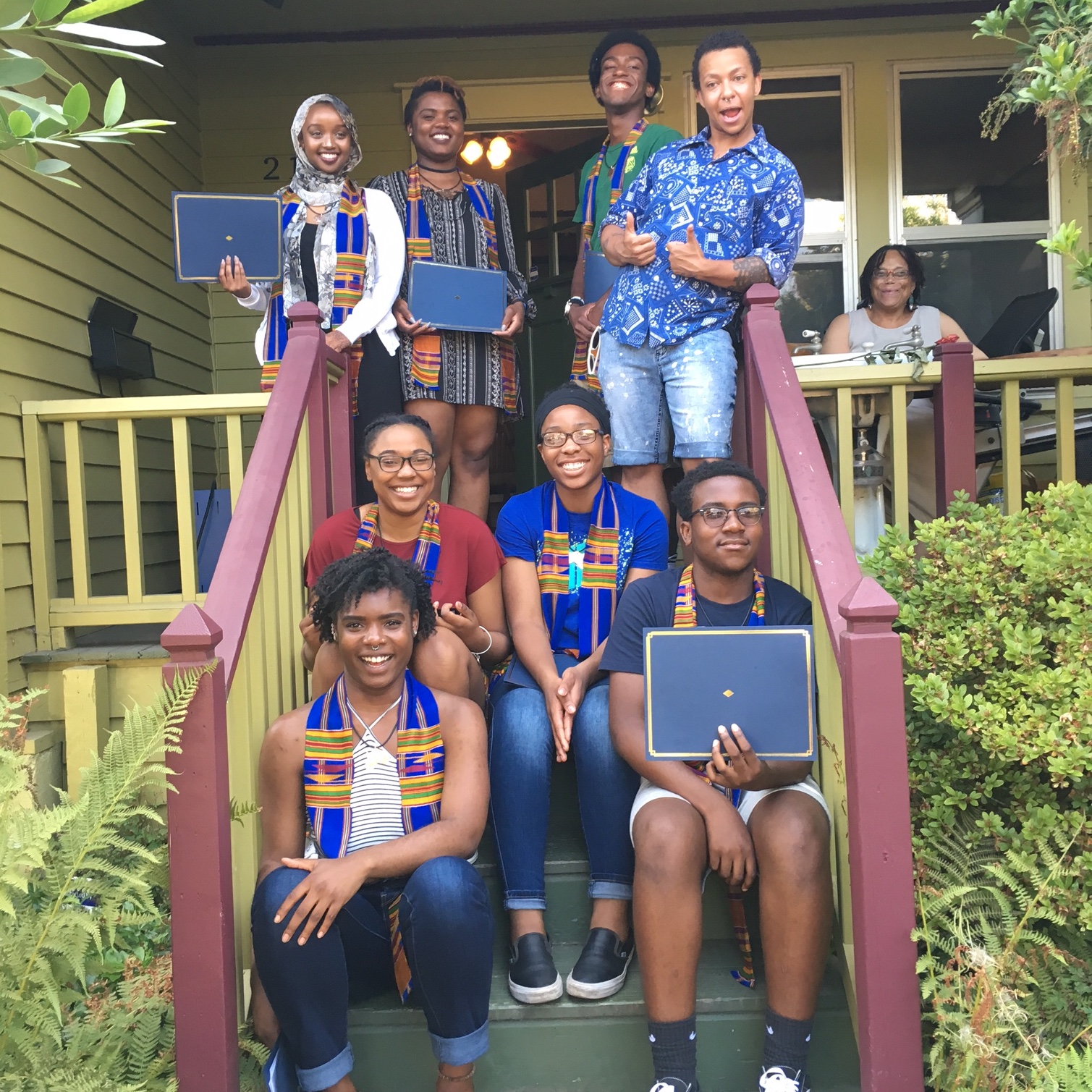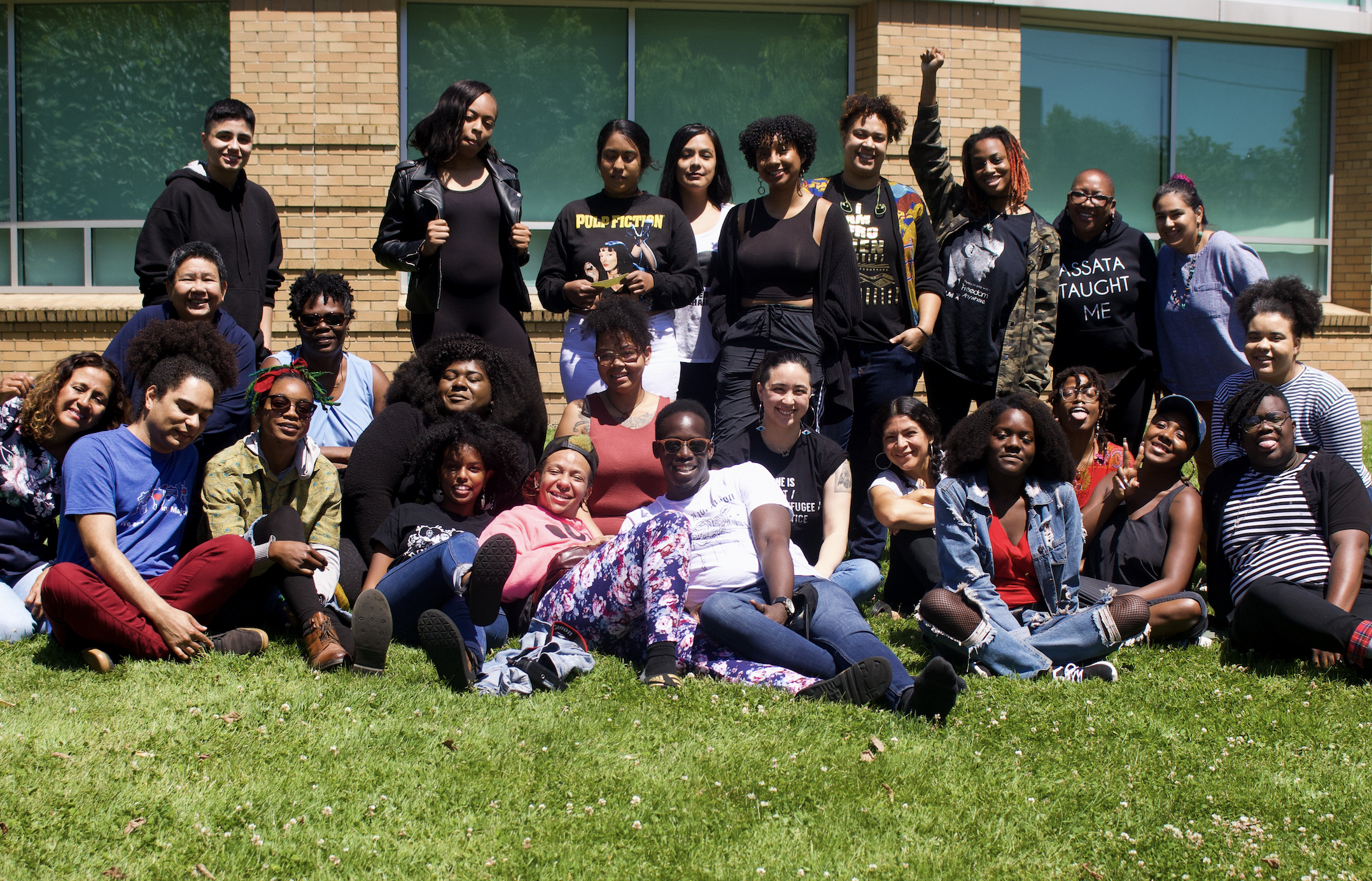 We Rise
Healing Justice and Abolition
Healing justice means working at the individual and communal level to address the trauma and pain that has happened not only to us but also the land, our people and our ancestors.
Healing is a radical act of resistance that serves as a profound political exploration into liberation. It transforms us. We begin to embody resilience, creativity and imagination towards building a new world beyond the current systems of violence.
Our We Rise training offers a chance to connect personally with the ways criminalization has harmed our communities, begin to heal, and collectively envision something different. Participants learn concrete campaigning skills, and delve into the intersections of the criminal justice and immigration systems, developing a sense of shared struggle and long-term strategy to end them.
"My abolitionist dream is a society where compassion is prioritized and healing is communal, and everyone makes sure that they are leading with love and keeping all of us safe. I think it's a place where Black people are free, and trans people are accepted and celebrated." 
– Justice, We Rise Participant 
To learn more about our healing justice training programs, contact babatunde@freedomtothriveabatunde@freedomtothrive.org