True safety is strong communities,
not policing & prisons.
Transformative  Organizing
Our work is led and informed by people directly impacted by the immigration or prison system, who have been, or have had loved ones, deported or locked up. Their experience with crimmigration is also impacted by the intersections of race, gender, housing, education, and labor.
We use participatory tools to engage the community to fight detention and deportation, and win their own liberation.
We reject technology and surveillance in service of the prison industry.
Convening Shared Learning Spaces
Freedom To Thrive creates spaces to engage participants in political education and leadership development. Through shared learning and popular education style teaching, we center pro-Black and abolitionist organizing.These spaces build the capacity, joy and dignity of our people.
Our We Rise convening offers a chance for women, femmes and GNC organizers to connect personally with the ways criminalization has harmed our communities, begin to heal, and collectively envision a different and better world.
 We use webinars as a political education tool and a means of co-creating across geography and physical constraints.
We use popular education as accessible resources for folks to share with and activate their communities.
We curate in-person and virtual gatherings to celebrate the resilience and joy of our folks, and to promote community safety and love.
Advancing Strategic Partnerships
Freedom To Thrive is a national organization that engages in strategic partnerships and coalitions to advance the decriminalization of our communities.
We support national crimmigration campaigns and formations
We amplify local organizing efforts on a national platform.
We promote relationships, connections and allyship across geography and issue areas.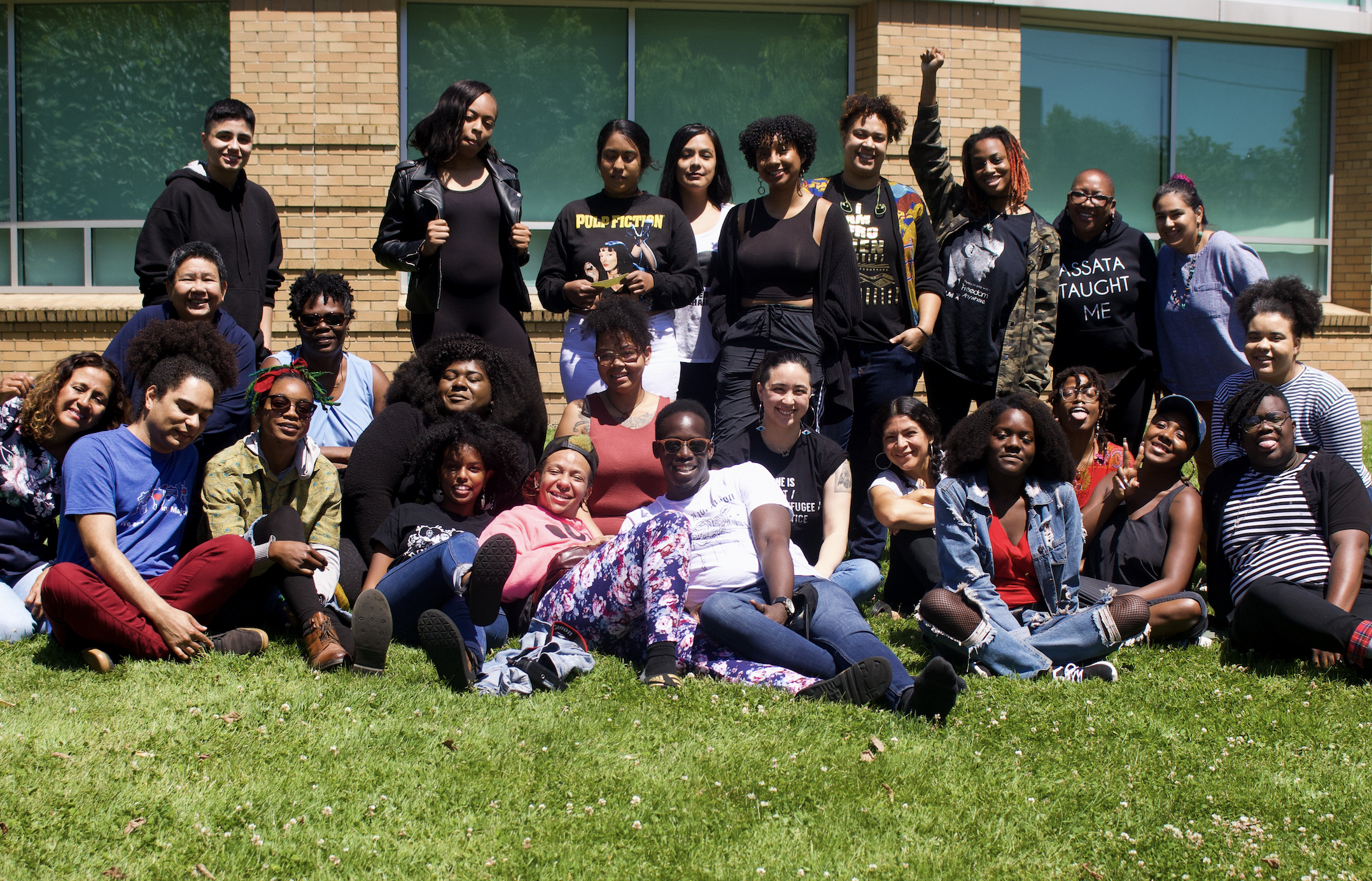 We Rise
Healing Justice and Abolition
Healing justice means working at the individual and communal level to address the trauma and pain that has happened not only to us but also the land, our people and our ancestors.
Healing is a radical act of resistance that serves as a profound political exploration into liberation. It transforms us. We begin to embody resilience, creativity and imagination towards building a new world beyond the current systems of violence.
Our We Rise training offers a chance to connect personally with the ways criminalization has harmed our communities, begin to heal, and collectively envision something different. Participants learn concrete campaigning skills, and delve into the intersections of the criminal justice and immigration systems, developing a sense of shared struggle and long-term strategy to end them.
"My abolitionist dream is a society where compassion is prioritized and healing is communal, and everyone makes sure that they are leading with love and keeping all of us safe. I think it's a place where Black people are free, and trans people are accepted and celebrated." 
– Justice, We Rise Participant 
To learn more about our healing justice training programs, contact babatunde@freedomtothriveabatunde@freedomtothrive.org