Freedom to Thrive blog posts share about world events, campaign victories, and analysis related to criminalization and liberation.
Come back frequently to stay updated!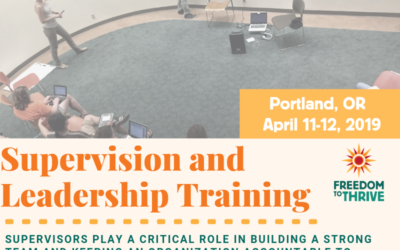 Freedom to Thrive's Supervision and Leadership Training is an intensive two-day workshop geared to help progressive non-profit organizations and unions by developing the capacity to continually improve the skills of staff supervisors and leads. Sharpen your leadership...