New York City's pension system became the first in the nation to fully divest from private prisons today, dumping about $48 million worth of stock and bonds from GEO Group, CoreCivic Inc. (CCA) and G4S.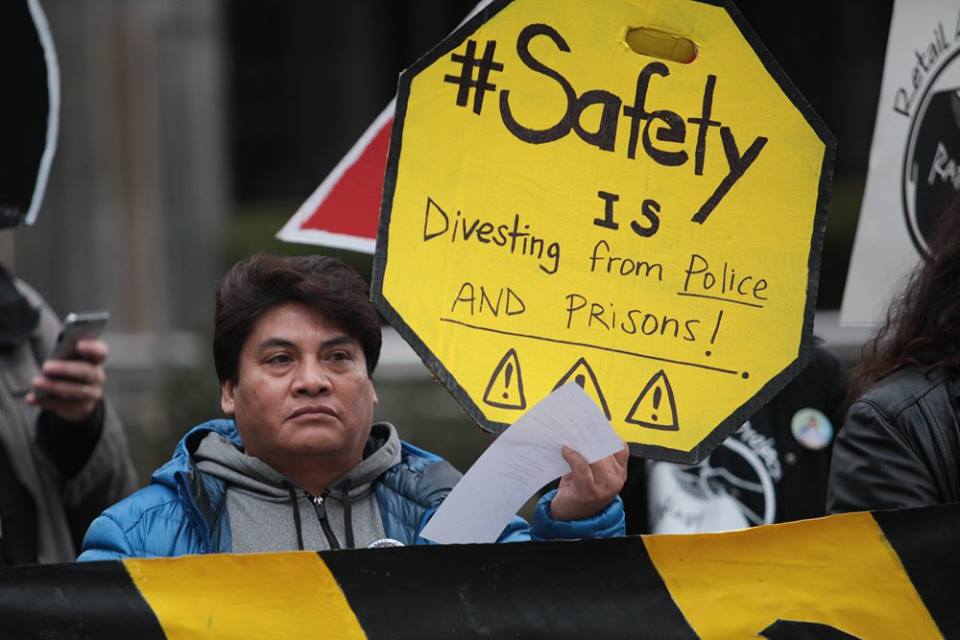 This incredible victory strikes a blow to private prisons and the immigration and criminal enforcement systems they promote and profit from. Due to our organizing, the Prison Divestment Campaign has spurred a movement led by people directly impacted by criminalization: $3.5 billion have now been divested from private prisons. (Check out our campaign impacts .)
Prison divestment highlights the parallels between the mass incarceration of Black people and people of color, to the immigration enforcement and detention regime — two interconnected systems of state and corporate violence that are designed to reap profit off the caging of our communities.
Prison divestment is a milestone in the effort to build Freedom Cities in New York City and across the country. Divestment embodies the core of Freedom Cities as communities are actively dismantling systems of oppression and replacing them with our visions of collective liberation.
We want our cities to become accountable to communities who have been targeted by criminalization and excluded from education, housing and other social services. Through Prison Divestment, cities can open the door to creating safety beyond policing and demand community control, divesting from all incarceration, and investing in humanity. Our local power and vision for collective liberation is allowing us to win in cities.